Live to Give
12/15/2012 11:43:23 AM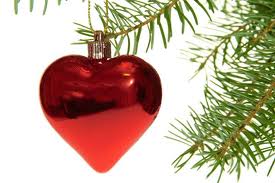 "I will honor Christmas in my heart,
and try to keep it all the year."
~Charles Dickens' Ebenezer Scrooge in A Christmas Carol

One of my annual highlights is watching the film classic, A Christmas Carol. I love watching the transformation of Ebenezer Scrooge when the self-centered miser develops a servant's heart. Granted, it takes a dramatic, catalytic experience late in life to get him there, but he becomes a changed man all the same. Every time I watch this film, I reflect on what more I could have done in the past year to help others. It's a time of accountability, complete with a promise to do better in the year ahead.

I have special admiration for people who commit their lives to serving others.They're not motivated by fame or fortune, but rather by joyful service.

I'm convinced our daughter Lauren was born with a servant's heart. I first noticed this when she was four during a visit to a McDonald's playground. She befriended a devastated little girl who had been deliberately abandoned by her big sister (Ronald would not have been happy!). The girl's tears were soon replaced with joy for those ten brief minutes. While this example may seem ordinary, it is illustrative of the many times that Lauren has nurtured people who were socially excluded. Her empathetic heart has often been a blessing to others. Not surprisingly, she is considering a career in child psychology and counseling. I think she'll be a natural.

The holiday season is a time when our thoughts often turn to practical ways we can serve those less fortunate. At a time when we are counting our own blessings, what are the ways we can include, encourage, or assist people in need?

This is not an exhaustive list, but here are some of our family's ideas:
- take a shift ringing a bell for the Salvation Army (we just did this last week; it's a hoot, you meet great people, and it's such a worthy cause)
- volunteer at a local food bank
- gather a group to sing carols at a retirement home
- go out of your way to compliment those who are in service positions (including the Military)
- send a note to a teacher expressing your gratitude
- donate money to a local ministry that pays electric bills for the needy
- adopt a family for gift giving
- send a personal note to someone who lost a loved one in the past year

What do you and your family do to serve and bless others during the holiday season? Please share your ideas and stories with us; we'd love to hear your experiences!





---
Tagged as: Christmas, holiday, serving, giving, service, volunteer, volunteering, compassion,