Finding Gratitude in all Circumstances
11/24/2020 7:08:09 PM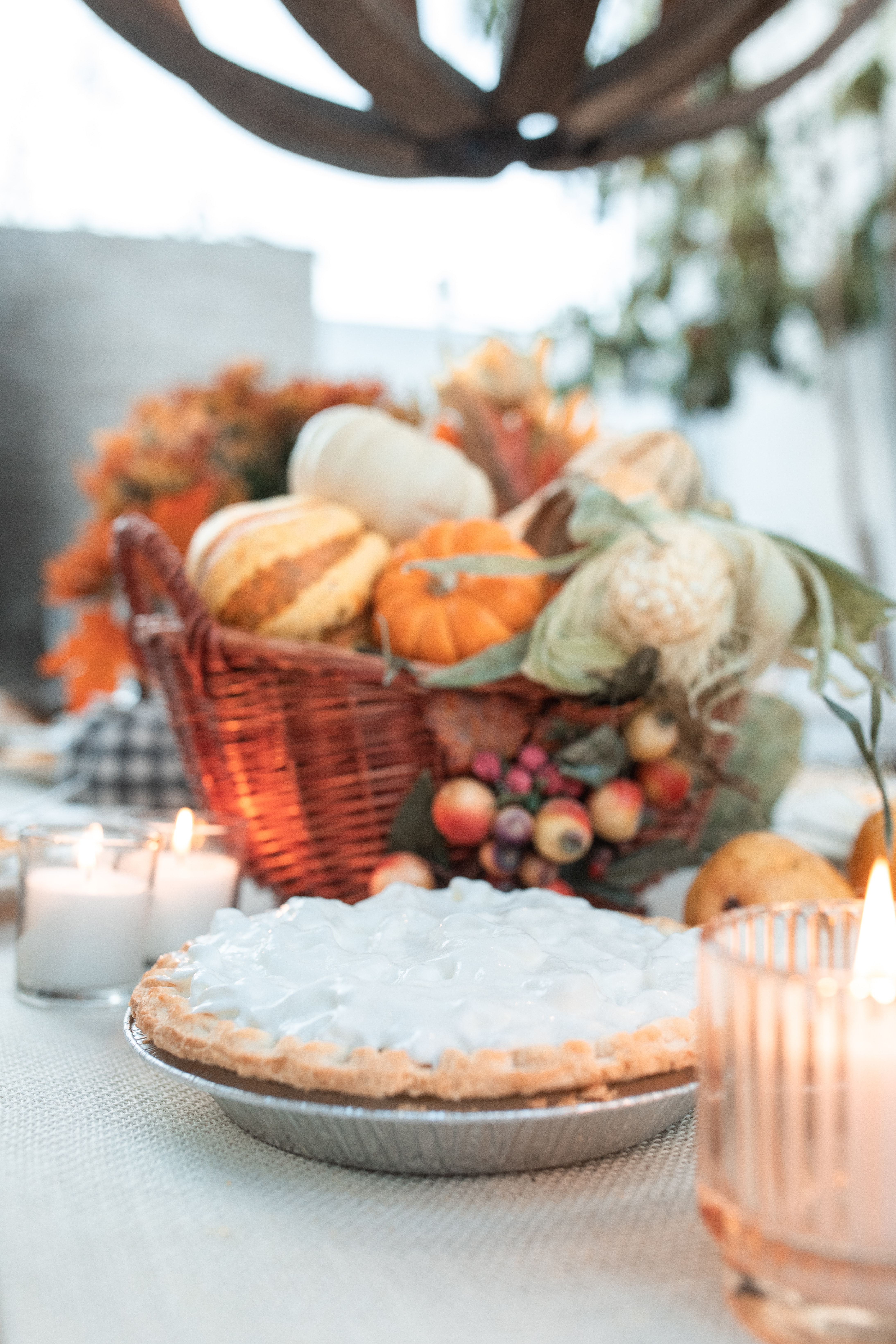 I am thankful for my five little neighbor girls, who among other things, throw wet leaves at me.

~ Dennis Trittin


It's Thanksgiving Week, and that means our usual blog on the topic of gratitude. In normal years, this marks the beginning of the holiday season with tremendous anticipation, but this year has a heaviness to it, doesn't it? We've been enduring one "Kaboom" after another, and, let's face it, we're having to work a little harder at being our usual thankful selves. Although we're called to be thankful in all circumstances (yes, all!), some years are easier than others.

So, I decided to do something a little different this year. Rather than my expounding on "all things gratitude," I sleuthed out my favorite quotes from others that I think have special relevance this year. For your convenience, I grouped them into four thematic buckets, because each has a different spin on the topic. I hope they speak to you as much as they do to me.

What it Is
Dictionary.com defines gratitude as, "The quality or feeling of being grateful or thankful." I like their description of it as a quality or feeling, because gratitude is part attitude and part choice. Along with "Joy," it occupies a special place as one of my two favorite words. Here are some great quotes that capture the essence of gratitude:


Gratitude is the memory of the heart.

~ Jean Baptiste Massieu


He is a wise man who does not grieve for the things which he has not,
but rejoices for those which he has.

~ Epictetus


Appreciation is a wonderful thing. It makes what is excellent in others belong to us as well.

~ Voltaire

What it Does
Gratitude offers so much to us individually and collectively. We are naturally drawn toward uplifting, "glass is half full" people in contrast to those who act entitled or unappreciative. The differences in mood and outlook are day and night, and no wonder. Here are some great sentiments on the value of gratitude:


Gratitude turns what we have into enough.

~ Melody Beattie


Gratitude is the ability to experience life as a gift.
It liberates us from the prison of self-preoccupation.

~ John Ortberg

It's a funny thing about life. Once you begin to take note of the things you are grateful for,
you begin to lose sight of the things that you lack.

~ Germany Kent

Things turn out best for people who make the best of the way things turn out.

~John Wooden


Replace fear with gratitude, and the whole world changes.

~ Terri Guillemets

The Spiritual Connection
Arguably, few things do more for the soul than being grateful. It's a powerful combination of thankfulness and contentment, which we all long for but don't always possess. Here are some inspiring words that have special meaning to me from a spiritual standpoint:


Rejoice always, pray without ceasing, give thanks in all circumstances,
for this is the will of God in Christ Jesus for you.

~ Paul, 1 Thessalonians 5:16-18


For each new morning with its light

For rest and shelter of the night

For health and food, for love and friends

For everything Thy goodness sends.

~ Ralph Waldo Emerson

Our Challenge
So, how do we take an attitude of gratitude to heart, even in times when we're unsettled, weary, fearful, hurting, lonely, or angry? In addition to gratitude journals and jars, meal conversations, or evening prayers, here are some great quotes to guide us along:


There are only two ways to live your life. One is as though nothing is a miracle.
The other is as though everything is a miracle.

~ Albert Einstein

There is no greater difference between men than between grateful and ungrateful people.

~ R. H. Blyth

When you arise in the morning give thanks for the food and for the joy of living.
If you see no reason for giving thanks, the fault lies only in yourself.

~ Tecumseh

Some people grumble that roses have thorns; I am grateful that thorns have roses.

~ Alphonse Karr


Being thankful is not always experienced as a natural state of existence;
we must work at it, akin to a type of strength training for the heart.

~ Larissa Gomez

As we express our gratitude, we must never forget that
the highest appreciation is not to utter words but to live by them.

~ John F. Kennedy



Happy Thanksgiving from all of us at LifeSmart!

P.S., We'd like to thank the following sites for the quotes referenced above: Quotegarden.com, CountryLiving.com, HealthyHappyImpactful.com, Success.com, and Inc.com


---
Tagged as: gratitude, thanksgiving, holiday, thankful, quotes, 2020