Parenting With Freedom or Fear: The Bicycle Test
3/16/2020 11:29:12 PM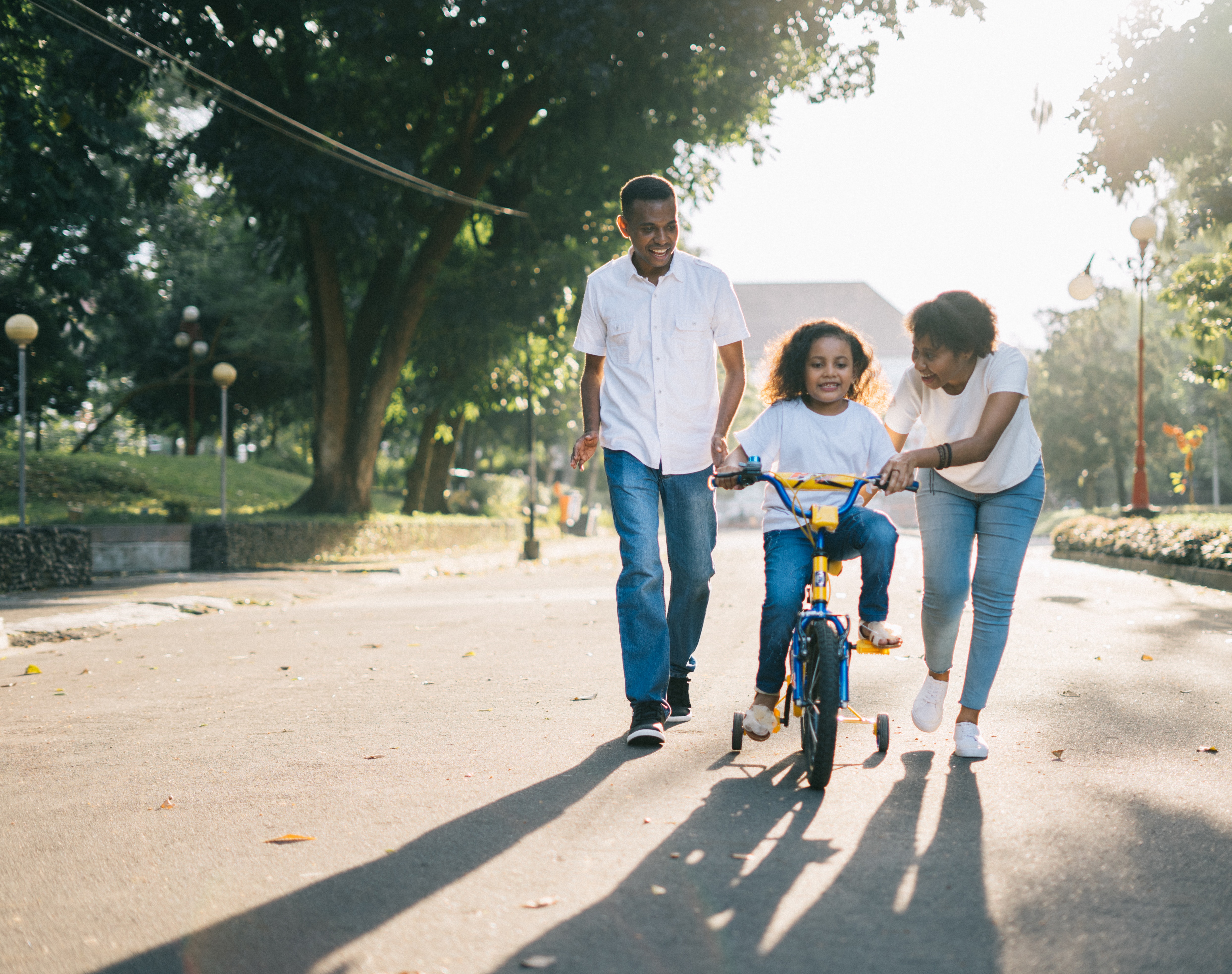 When we wrote our new book, Wings Not Strings: Parenting Strategies to Let Go with Confidence, we chose our title based on the imagery it represents. At launch time, will we, figuratively speaking, release our "eagle" with wings to soar, confident, capable, and free to fulfill his/her dreams? Or, will we be releasing a "kite," whose strings we control and maneuver out of fear, and whose freedom we inhibit?

Although our title was aimed at the teen being launched, it occurs to us that it also applies to parents. Let's start with an illustration.

I'd like you to think back to when you were teaching your child to ride a bike. Your journey may have begun with a push balance bike that they scooted with their feet on the ground. After mastering this (with great pride!), they graduated to a small tricycle that they maneuvered with their hands and feet on the pedals! Your "big boy" or "big girl" was brimming with confidence and you were just as proud. The next step (or should I say, giant leap!) was a two-wheeler with training wheels. This was a big challenge for them, and you likely trotted alongside every step of the way. After a while, your child got the hang of it (more pride), and at some point, they probably snapped at you, "I can do it myself!" You backed off and they rose to the occasion. They were filled with pride, and by stepping away, you showed you believed in them. It was harmony.

Then came the final test: taking off the training wheels! Perhaps your child initiated it or maybe you needed to give them a nudge when you knew it was time. They took their position while you balanced the bike and ran alongside, holding on for dear life! You took your hands off for a few seconds so they could feel the freedom and stay upright and in balance. After enough practice, it was time. You let go and set them free, knowing there may be bumps, bruises, and falls along the way. Their pride was palpable. And, so was yours. You prepared them for the journey, and they were on their way. You showed them you believed in them. You trained them for independence.

And, so it goes with parenting for the launch. Are we parenting with a sense of freedom or from fear? Are we still, figuratively speaking, holding on to the bicycle as they face their new challenges, responsibilities, and decisions in the teen years and beyond? Here are some self-awareness-building questions that will offer you some clues:

Do we give ourselves the freedom to know that it's their adult life to live? Or, do we feel we can and should attempt to control their outcomes?

Do we focus our training on building leadership, core values, and life skills for adulthood or more so on their performance today?

Do we encourage them to take healthy risks and experience varying outcomes and adversity or do we protect them from failure?

Do we teach them for independence as an empowering coach or micromanage them (do their chores, complete their applications, etc.)?

Do we prepare them as a future adult or still treat them as a child?

How much of your life is dominated by your role as parent and how often are your thoughts and activities related to your children?

Do you feel primarily responsible for your child's happiness and success?

Do you find yourself succumbing to peer pressure from other parents regarding your child's performance or accomplishments?

Do you perceive your impending launch as an opportunity for growth or with a deep sense of loss?

Do you even subliminally message to your child that you hope they stay close to home after high school?

Do you feel your relationship is at risk when you exert your parental authority and, therefore, hesitate to discipline your child?

Do you tie privileges to respect, responsibility, and trustworthiness or give in to keep them happy?
As with most arenas in life, effective parenting requires healthy balance and perspective. Unfortunately, many families are being managed out of fear today, especially when parents attempt to control their children's outcomes. It not only stunts the children's growth, but also robs them of the joy and pride of doing things themselves, and destroys their self-confidence. Sadly, it also causes near-and long-term relationship strains and resentment toward the parent. It's hard enough to control our own lives, much less those of others, including our children. That's a cross no one should bear. Parenting with a sense of freedom—preparing them for the journey and then taking your hands off the bicycle—is the better way to go.

For more information, we encourage you to check out Wings Not Strings. It will encourage and equip you to parent with the freedom you deserve.


---
Tagged as: parenting, parenting for the launch, choices, wings not strings, teens, young adults, empowered parenting