Parenting "To-Do's" for Parents of High School Seniors: June
6/4/2018 11:53:23 AM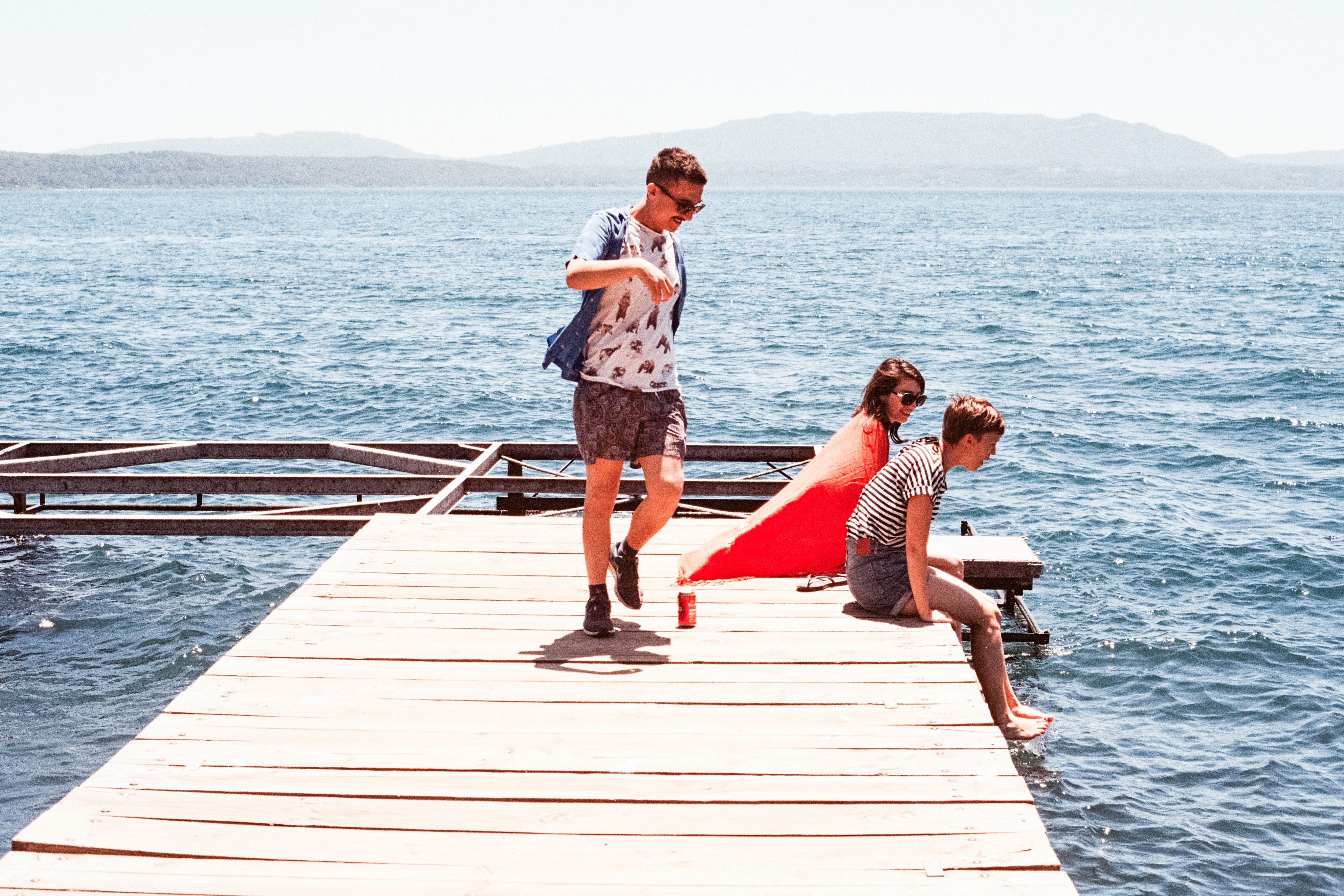 In the blink of an eye June has already arrived, which means we are in for four weeks of graduation ceremonies and parties, Father's Day celebrations, last minute college paperwork, dorm room shopping, and much more. Not surprisingly, June can be a bittersweet month for both parents and teens. It's exciting and rewarding to be closing the high school chapter, but also daunting to know this is your teen's last summer before leaving home (and for teens, this is often when they face the brutal reality that their friends will soon be scattering). It's why June is a great month to discuss your teen's upcoming social transition, as it can be the most challenging aspect of "the launch."
One pitfall young people can encounter during this huge social transition—saying goodbye to old friends and making new ones—is compromising their values in an effort to quickly "fit in" and have a sense of belonging. It's a very strong pull, as is the temptation to rush the process. To reduce these risks, here are some suggestions for parents to share with their grad about the upcoming social transition:
Have them identify the values, qualities, and common interests of their current best friends. In other words, why are they their BFF's? This list can be an invisible filter to apply in their new environment with the new people they meet.
Encourage them to be patient. Friendship and love take time (and the right timing). Remember, it took a while to make and choose their current friends. Having impatience when it comes to social matters can be the biggest source of mistakes and regrets. It takes time to build trust, and it's worth it.
Avoid destructive, toxic, and negative people like the plague.
Get involved with organizations and activities where they can be surrounded with like-minded people. Don't be a hermit.
When it comes to dating, take a 3D approach. This means, be deliberate, discriminating, and discerning. If things start to get serious, consider how he or she stacks up on the compatibility meter. How do your values and long term goals align? Remember, forever is a very long time.
Stay invested in current friends, but recognize that with this huge life transition, some may fade away, and that's completely normal.
Periodic feelings of loneliness are common, despite being surrounded by thousands of other students. Talk to your teen about taking advantage of their current support system, but also encourage them to take some initiative in forming new relationships.
Lastly, I want to discuss one of the best graduation gifts any parent could ever give. Here at LifeSmart (and in my family), we call it a Blessing Packet. Here's how it works:
Consider the most prominent people in your child's life. Who has encouraged them, taught them important lessons, or influenced them in a positive way? (Think long-term friends, relatives, coaches, mentors, teachers, etc.) Ask if they would write a personal letter to the proud graduate, including words of affirmation, encouragement, fond memories, perspectives of their uniqueness, inspirational quotes, and well wishes for the future.
Have them send you their letters in a private envelope. Once all letters are received, put them in a gift wrapped box and deliver it to your grad at the appropriate time (probably after graduation). Even in a world where material things seem to be of utmost importance, this is a gift that will mean the world to them.
Parents, make sure you also write one, too. This is the perfect opportunity to express your feelings (many of which you may have been stuffing or holding on to) and share with your son or daughter what a blessing they are in your life. Speaking from personal experience as one who has written two for his children, it may be one of the most emotional, yet rewarding things you've ever done.
Although this month can be full of unknowns, it also can be a really special month of bonding between parents and their teens. Make sure you never take your time with them for granted and try to make the most of their last summer at home (and really, their last summer as a kid).
Happy summer!
---
Tagged as: parenting, teens, family, graduation, college, college preparation, college readiness, relationships, transition, parenting for the launch, friendship