Parenting "To-Do's" for Parents of High School Seniors: April
4/10/2018 5:22:13 PM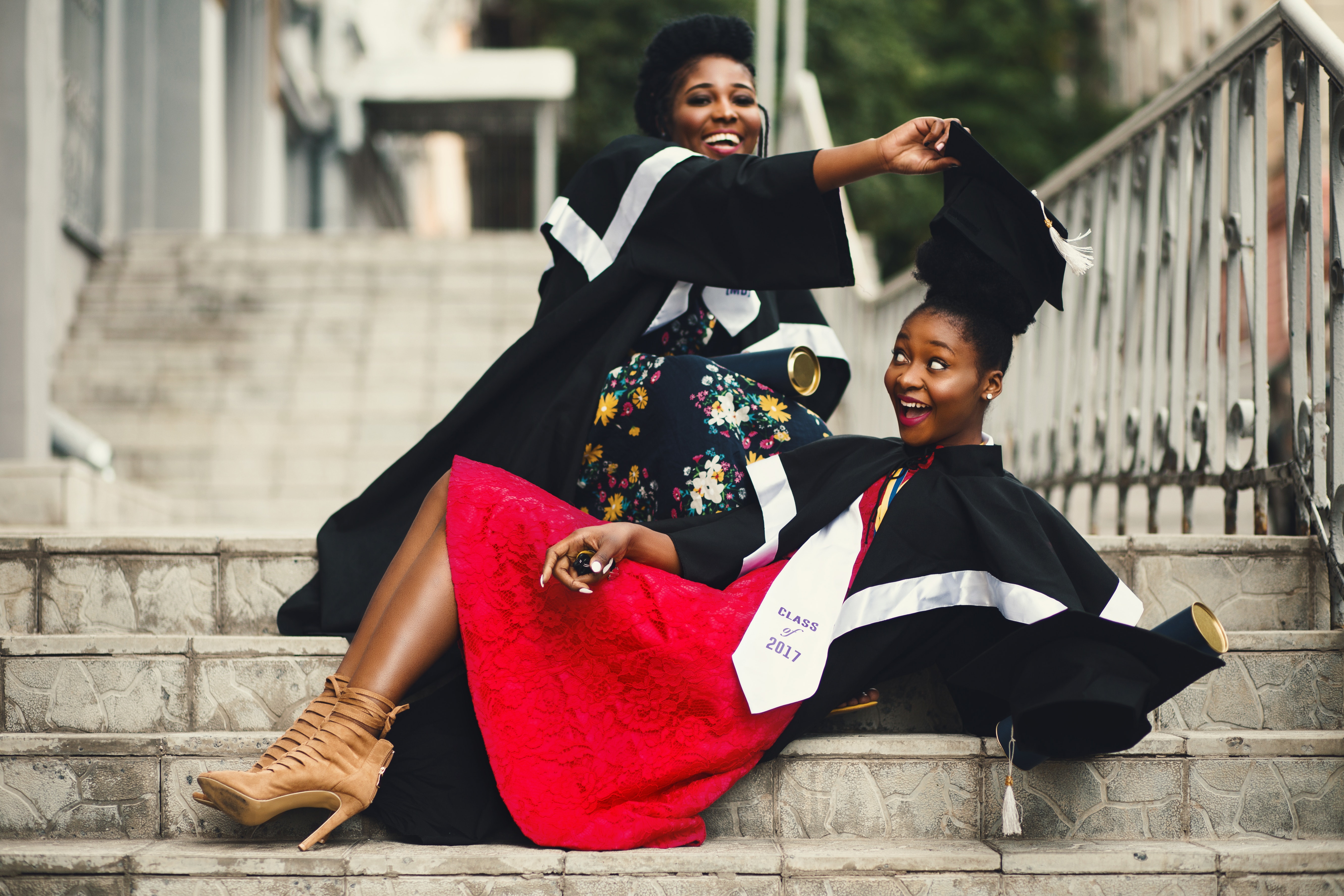 Parents of high school seniors: Now that we are already in the middle of April, it's a good time to start talking about their looming transition from high school to college or career). Few transitions bring as much joy, tears, and anxiety to parents as when their children leave home and begin life on their own. In many ways, this milestone is a parent's defining moment. How will they do? Have we prepared them well? How will we adjust? In what ways will our relationships change? It's a big deal—almost as big for parents as it is for students!
At this time, it's important to keep in mind the big picture. Our fundamental goal when raising children is training self-confident future adults with strong character, ready to fulfill their dreams and purpose. Practically and emotionally, we must move from the driver's seat to the passenger seat... and eventually, to the back seat. Easier said than done for some of us, right?
Since April is the beginning of the crucial months leading up to "launch time," a strategic parent will make the most of these final months, creating lasting memories and position ALL parties for a successful launch. Here are some practical, ground-level pieces of advice for parents in this season:
Remember to keep in mind what your teen needs from you at this very moment: Unconditional love, belief and encouragement, practical wisdom, affirmation of their value, and a healthy relationship built on understanding and trust. Be an open door to them and communicate realistic expectations.
Meet your teen where they are. It's most likely that your teen is pretty reluctant to sit down in the living room with you, sip on a cup of tea, and open up for a deep conversation. For them, a meaningful conversation is more likely to happen at their favorite coffee shop, in the car, in the kitchen cooking, on their favorite hike etc. But remember—don't force it. Let them be in the mood to talk.
Treat them as the adult they soon will be. No Facebook posts that "my baby is leaving!" Remember your goal of building self-sufficiency and independence. Also, be sure to incorporate any chores they'll need to be doing on their own, if you haven't already.
Finally, be on guard for putting all of your identity in your role as mother or father. Too many parents do and have extreme difficulty in letting go... especially, when they face an empty nest. Parents, you're more than a mom or dad, you've done your best, and now it's up to your child to fulfill his/her dreams as an adult—with you on the sidelines as their chief encourager.
For many universities, April is decision time. This is a HUGE deal, and you and your teen will probably be (or already are) monitoring the mailbox like a hawk. This month may involve follow-up visits or further phone calls to help finalize the decision. Depending on how close of a call it is, you and your student may be over-the-moon excited, or horribly stressed! For this, we recommend family discussions of the pros and cons of the
realistic
finalists,
but that the teen makes the final selection.
Given the stress involved in this decision, it may be timely for stress management to be the topic of the month. It's a heavy topic, but a crucial one. Statistics are showing high dropout rates after the first year of college, worsening college completion rates, and skyrocketing incidences of anxiety, depression, and visits to mental health clinics on campus. This is the big picture, and it will help your teen to understand the context behind this important topic.
Throughout the rest of this month, consider initiating conversations and experiences with your teen that will help them learn to better manage stress, avoid being overly anxious, and stay confident in themselves and their decisions. Although it may seem "idealistic," these skills will help equip your teens to thrive in his/her next step.
Share any mental health history in your family that may be relevant
Help them develop self-awareness of their most effective stress relievers (sleep, exercise, talking with family, prayer, walking, etc.)
Offer perspective on the ways you deal with stress
Share personal experiences about your first year in college or out of the house
Above all, don't forget to celebrate. This is the beginning of a new season filled with change, growth, self-discovery, and achievement for
everyone
involved. The months have so much in store for both of you, so don't take time for granted.
During the month of May, we will post another installment of "action steps" for parents with teens leaving the home for the first time. Stay tuned!
---
Tagged as: graduation, parenting, high school, seniors, college, college readiness, college prep, teens