What Christmas Traditions Can Do for Your Teen
12/19/2016 6:23:11 PM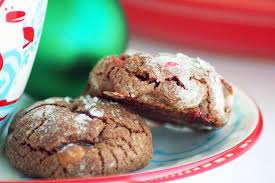 "Aaaaw, do we
really
have to do
this year?" (eyes roll)
Got teens? If so, it may be easy for you to fill in the blank. Many times, these are the years parents get the most pushback from their kids when it comes to family traditions. (Think Audrey in
Christmas Vacation
, if you're a fan.)
But while some Christmas traditions may well need to be put on the shelf as children get older (e.g., a 16-year old on Santa's lap at the mall to get that annual photo may seem a little over the top to some and downright humiliating to others), many traditions can serve to reinforce the bonds we share as a family.
As our (Arlyn's) five children were growing up, we went out each year on the weekend after Thanksgiving to cut the family tree (more visions of
Christmas Vacation,
the slightly-edited-for-language version). Early on, in an attempt to settle the inevitable squabbles that would arise as we searched for the "perfect tree," we settled on the practice of having a "girls' year" and a "boys' year" to pick the tree. Did this eliminate conflict? Not always, although it certainly minimized it. What it did do was cement a tradition that to this day continues to forge an impression in our kids' minds of who we are as a family: we do things together. We communicate. We negotiate. We take turns. These are important aspects of our
family brand
—all year long.
The "kids" now range from 19 to 30. And we still go out to cut a Christmas tree together each year … adding sons and daughters-in-law and several grandkids to the mix, and still alternating girls' years and boys' years!
The traditions your family establishes and maintains—like going to church together on Christmas Eve, taking cookies to your neighbors, wearing matching jammies on Christmas morning, or whatever—can accomplish far more than just fun memories. They can be a significant part of creating a strong sense of security, identity, and values in your children. These are the kinds of qualities that can ground them and give them the internal strength they need to navigate the world with confidence.
Trust me, there were a lot of eye rolls and even a few spats over the years on our annual Christmas tree expeditions. (I remember an apple fight that turned ugly one year; the boys found rotting apples in a nearby orchard and decided to pelt the girls with them!). But bottom line, the tradition became something that contributed much more to our family brand than we ever anticipated: our traditions helped to cement our relationships.
What traditions does your family practice at Christmas? Have you ever thought about what qualities they contribute to your family brand? Please share your ideas and memories with us; we'd love to hear!
---
Tagged as: christmas, family brand, values, family, relationships, holidays, teens, parenting, traditions