Equipping Young Adults for Real World Success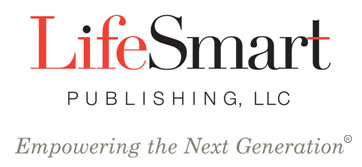 ADDRESSING THE NEED
Dennis Trittin founded LifeSmart Publishing to help address the life skills deficit that is hindering today's younger generation. Observation and research suggests this looming crisis is rooted in several cultural and institutional forces:
increasing fragmentation of family life
immature or absentee parenting
schools viewing character/life skills as the domain of parents and therefore focusing primarily on core subjects; parents incorrectly assume schools are fully covering key life subjects (e.g., finance)
inadequate youth employment opportunities
harmful cultural messages
The end result is that our society is producing a generation of young adults largely unprepared to negotiate life, develop and maintain healthy life-long relationships, demonstrate honorable and effective leadership, build stable households, and succeed in an increasingly competitive workforce. Testimonials from school counselors and employers confirm we have a life skills crisis on our hands.
It appears we are failing as a society to adequately prepare our young people to reach their full potential and live honorable, purposeful lives. Can we do better?
FINDING SOLUTIONS
Clearly, a multi-faceted problem requires a multi-faceted solution: better parenting, better schooling, and a better culture. This is where LifeSmart Publishing's resources are playing a beneficial role. We offer three books, What I Wish I Knew at 18: Life Lessons for the Road Ahead, Wings Not Strings: Parenting Strategies to Let Go with Confidence, and Parenting for the Launch: Raising Teens to Succeed in the Real World. We also offer a leadership/life skills course (with accompanying student guides) as a supplement to What I Wish I Knew at 18, for both personal and curricular use.
The What I Wish I Knew at 18 Life Skills and Leadership program—comprised of the What I Wish I Knew at 18 book, student guide, and online leader's guide—is unique in several respects:
The book simultaneously serves as a life coach for young people and a destination preparation guide for parents, caregivers, mentors, and educators. Comprehensive in scope and conversational in tone, it builds personal leadership attributes and offers practical wisdom for key life decisions (college, career, finances, marriage, etc.). Parents are finding it a rare book they can enjoy together with their teens. It's proving to be an invaluable third party voice and catalyst for key discussions that need to happen but often don't.
The course, designed for institutional use and/or group study, is versatile for schools and other organizations as a leadership and life skills/student advisory course, mentoring guide, faculty/counselor/library resource, or student gift (e.g., graduation). Easy to use and engaging for students and teachers alike, it provides expansive opportunities for dialogue, self-reflection, role-playing, character building, life skill development, and more.
Wings Not Strings surveys today's young adult landscape and reveals how contemporary parenting styles and other factors are contributing to the lack of adult readiness evident in today's adolescents. It then offers empowering parenting solutions that build the leadership and life skills children need to flourish—giving them wings, not strings.
Wings Not Strings is also filled with encouragement and practical strategies to help parents let go and move over to the passenger seat in their teen's life. It addresses the emotions, fears, and pressures parents are facing, equips them to let go naturally and confidently, and positions their family for a thriving adult-to-adult relationship.
Parenting for the Launch is aimed at parents who will soon be "launching" their children to independent living and life in the "real world" of college, the work force, military service, or any number of possibilities. Whatever the course their children take, parents can benefit from taking a strategic view and creating a parenting mission statement, and learning to give their children "wings, not strings"—two key themes of the book. Parenting for the Launch helps parents build a strong, enduring relationship with their teens and equip them with the tools they need to live successful lives of integrity and impact.
LifeSmart Publishing is committed to providing dynamic, relevant, and effective resources to support parents, educators, and mentors who influence the lives of young people. Together, we CAN empower and build the next generation of honorable and productive leaders!